The brachial plexus is the set of nerves that makes the communication between the arms and brain. Everything that happens to our arm, like the sensations and movements of the shoulders, elbows, forearms, wrists and hands depend on the health and situation of the brachial plexus.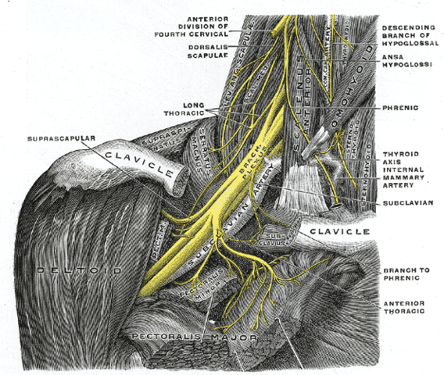 Nerves are like a cord made up of many clustered fibers (resembling an electric cord). These "cables" carry and bring information from the brain and spinal cord to the arm. It is from these messages that the movements are produced and the sensations are perceived.
The brachial plexus carries information to the brain that allows us to identify objects that touch the skin, perceive different temperatures or perceive stimuli that can cause pain, which is important to protect the arm from an injury, for instance.
In addition, the execution of movements - from the simplest, such as raising one's arm, to the most delicate and complex, such as hand movements - depends on these nerves. The traumatic injury of the brachial plexus is characterized by a compromise of this set of nerves and consequently of these abilities.